Jun 02, 2021
mornings near the ocean (2/10)
by: Jon Borichevskiy

meta
< :: welcome to Ensenada : mornings near the ocean : what are we building? :: >
post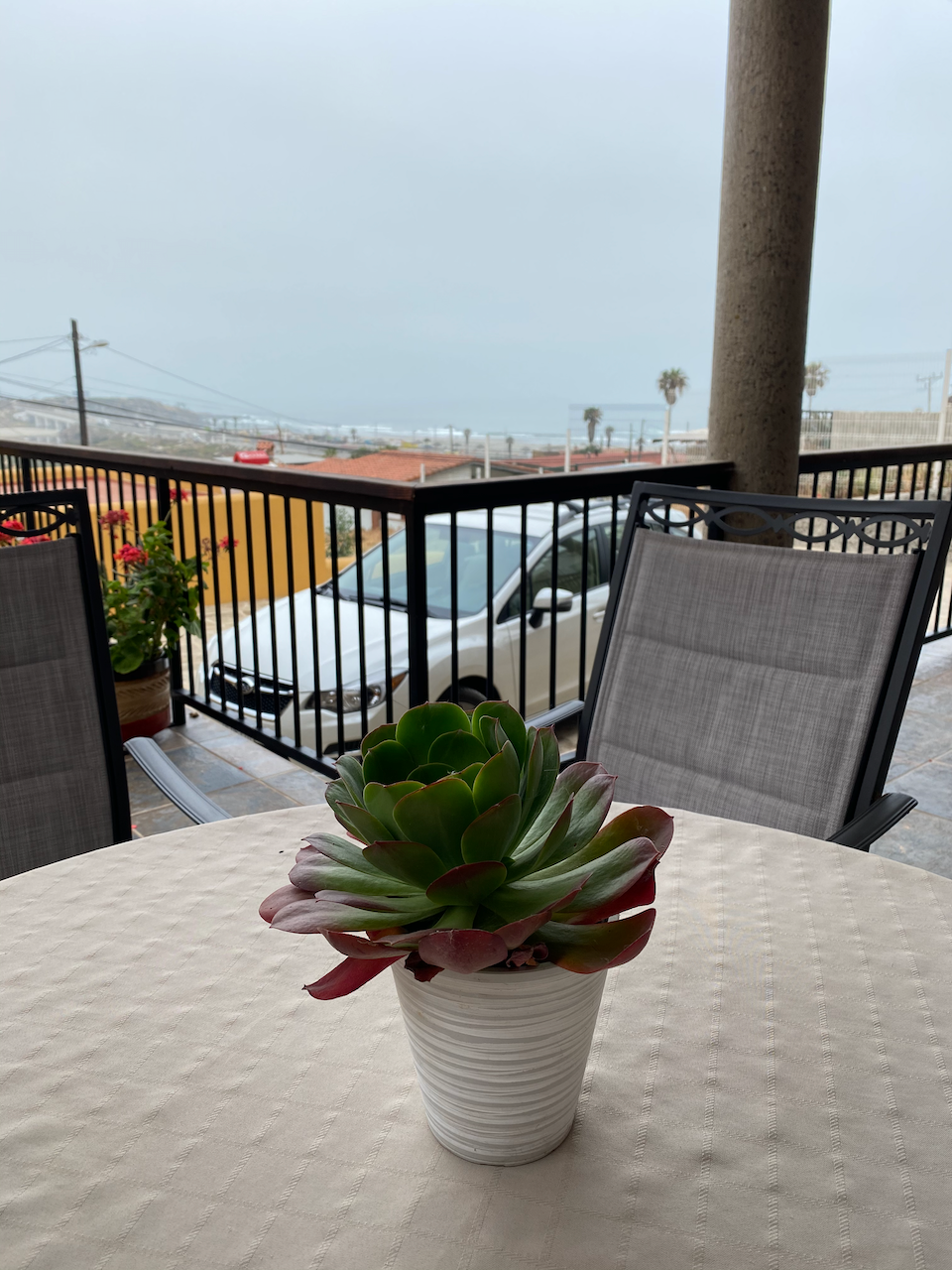 I love waking near the ocean. It's like my body knows that the ever-present tidal wave of obligations, emails, and meetings feels a little further away and less pressing. Looking out beyond the balcony, little moves besides the waves and the palm trees. An occasional dog bark and parrot squak make up most of the soundscape, and I know the day is almost entirely under my direction: dinner later? Perhaps a walk to the beach or a short drive to tacos. I feel I have room in my schedule to journal and contemplate before diving into the grind.
This is in stark contrast to waking in the city where I feel behind on life the minute I open my eyes. There are tractors driving by and nails being hammered and sellers yelling and sirens wailing. The social presence also adds extra pressure: I itch to get to work so I have time to make it to dinner after and make it to drinks after. But I've got to fit in a coffee with a friend and a few errands first and oh my it's already 10:30 and I haven't got anything done yet.
Is it possible to take a bit of the ocean back with me next time, I wonder? Are there elements of the city I should try and embody here?